I'm a contemporary art photographer and film maker based in Copenhagen. Focusing on portraiture, I often work with the culture and identity of youth and gender. Through my work I always try to communicate a sense of melancholia and fragility, because i think the power lies within vulnerability and sincerity.
I always search for beauty in the mystical. From studying Religion Science I particularly find rituals' liminal power, the transiting factor, where everything is at stake, immensely interesting: this is where borders are being crossed. I often use the same performative and aesthetic elements in my work and I always endeavour to create unique universes as seen in my first series Rite.
On the basis of my work as a filmmaker, I like to operate photographically with techniques similar to character building and mise-en-scene. Therefore, when I shoot it is important to me that the person I am photographing is willing to join in on the process of searching within oneself to create character and tell narratives.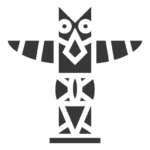 publications
the room of secrets, exhibition catalogue, copenhagen november 2018
boys! boys! boys! limited edition book, september 2018
exhibitions
the project room, copenhagen november 2018
nw gallery, copenhagen november 2018
the hospital club by the little black gallery, london september 2018