I'm a danish art photographer and film maker based in Copenhagen.
I often work with the culture and identity of the youth. something that takes root in my own lifelong search for who I am myself, personally, sexually and culturally. I have experienced how I, solely through subjection and surrender, have managed to understand myself and it is in the power in the vulnerability that I unremittingly seek to make portraits.
I always search for beauty in the mystical. From studying Religion Science I particularly find rituals' liminal power, the transiting factor, where everything is at stake, immensely interesting: this is where borders are being crossed. I often use the same performative and aesthetic elements in my photographs and I always endeavour to create universes, which at the most transcend what we live in and know of but at the same time are different from it.
On the basis of my work as a filmmaker, I like to operate photographically with techniques similar to character building and mise-en-scene. Therefore, when I shoot it is important to me that the person I am photographing is willing to join in on the process of searching within oneself to create character and tell narratives.
For this reason, the scouting of the models for my photographs is an important part of the entire process as it often is during the initial contact on the street or at the bar that this playfulness takes its starting point. When I photograph it is essential to me that my model is completely free and unrestricted. To emancipate oneself, I believe, one needs to be able to let go of social constraints and unveil one's vulnerability. It is in this act of performance the emancipation happens.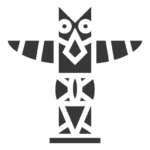 CV
Grundtvigs Højskole – Photography Course, 2018
Fatamorgana, School of Photography – Masterclass, 2017-2018
London Film School – Directing Course, 2017
University of Copenhagen – BA, Religion Science, 2010-2014
Born 1988